Community Service to Local Charities
TFB Equine Participates and Donates to Local Charities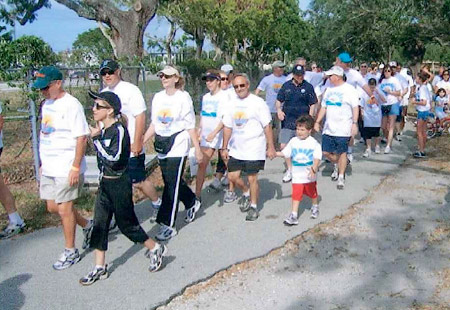 Over the past 10 years, TFB Equine has donated over $75,000 to local charities, including Thoroughbred rescue, retirement and adoption; veterinary research; cancer research; Crohn's and colitis foundation; and children's athletic foundations. Our hospital is proud to participate in helping these charities.
Helping Charities Reach Their Goals
We strongly believe in making a difference in the community. Over the years, we've worked with many charities, including:
Thoroughbred Charities of America
Thoroughbred Aftercare Alliance
Thoroughbred Retirement Foundation
Grayson Jockey Foundation
American Association of Equine Practitioners (AAEP) Foundation
Thoroughbred After Care Program, Inc.
Racing Medication and Testing Consortium (RMTC)
Rood and Riddle Foundation, Inc.
Belmont Child Care Association
Race Track Chaplaincy of America
His Place Ministries
Broward Partnership for the Homeless, Inc.
Thoroughbred Aftercare Alliance
TFB Equine supports the TB Aftercare Alliance by performing gratis site inspections of many of the retirement facilities that the TAA provides with financial support. TFB Equine's veterinarians travel to each designated location to work with and ensure the quality of care for our sports retirees.
Annual Golf Classic
This event has raised over $25,000 in the past four years. The proceeds from our golf classic support Thoroughbred research, rescue, retirement and adoption, along with a children's orphanage. Thanks to our sponsors, participants, and event volunteers for making this even possible.
Supporting Children and Families in the Fort Lauderdale Community
Baby Clothes Drive for Single Mothers
Our baby clothes drive was a huge success this past year. The TFB Equine staff did a great job donating clothes, gift cards and other items to benefit the babies of single mothers in our community.
Back to School
Each year, TFB Equine helps less fortunate kids get ready for school. By donating school supply shoe boxes and back packs, TFB Equine ensures that chilren in the Fort Lauderdale community start off on the right food.
Annual Toy Drive
We began our first toy drive over 10 years ago. Since 2005, we've donated toys to local organizations, international orphanages, children's hospitals and directly to families in the community each year. Special thanks to the employees, vendors and donors in the community that make this event possible.
Annual Thanksgiving Food Drive
In 2005, TFB Equine started its first food drive. Each year we donate to local organizations, churches and directly to families in the community. We hold our food drives each year in November. We'd like to thank the employees, vendors and donors in the community that make this drive possible each year.